MBBS in Ukraine, Europe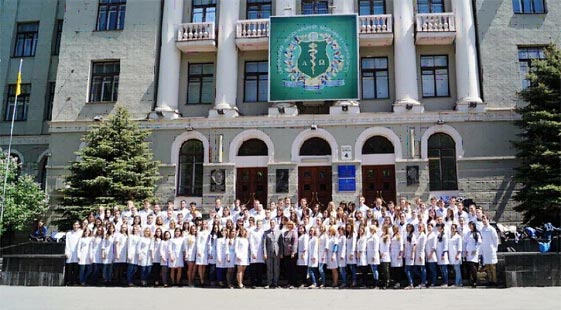 Once upon a time studying MBBS in Ukraine requires special caliber to learn Russian language. This is not more a problem there. Doctor fraternity has been the most respected and valued round the globe. You need to have a good Medical College, through which you can study and become a doctor after passing out through college, successfully. Ukraine is getting attention as one of the best places for acquiring high quality medical education. MBBS Admission in Ukraine Medical Colleges are much more cheaper and lucrative for the students, who have financial constraints, and cannot afford to avail the academic and other expenses.
About Ukraine, Europe - Located in Eastern Europe, Ukraine is the largest country within the continent. Ukraine became independent in 1991 with the fall of the Soviet Union.
Ukraine is the second largest country in Europe, with an area of 603,700 square kilometers; a coastline of 2,782 kilometers and a population of 50 million plus. The capital and the largest city in Ukraine is Kiev. The seven neighboring countries are: Belarus, Russia, Slovakia, Hungary, Romania, Moldova and Poland.
Ukraine has temperate continental climate in the mainland with Mediterranean climate on the coastal belt. Winters vary from cool along the Black sea to cold farther inland.
Study in Premier Government Medical Universities in Ukraine (Under Ministry of Health & Education, Government of Ukraine)
Why MBBS in Ukraine
Admission by simple application.
No ILETS and TOEFL required.
100% visa for deserving students
Limited Seats for Foreign students
Low Fees, No Entrance, No Donation
Quality Education with affordable price.
Medium of instruction - English Medium
Ukraine is the 2nd largest country in Europe.
Only 10 students per class. Individual attention.
Daily Class Tests & 100% Attendance needed.
MCI Recognized: Eligible for Govt. Jobs and PG Courses in India
Proven high quality of education and excellent academic standards
Degree Offered: MD (Equivalent to MBBS in India) 6 years course.
European life standard yet low cost of education, living and traveling
Best opportunities for clinical exposure at university affiliated hospitals
Indian students studying in Ukraine can practice in India after appearing for Screening Test.
Wide range of possibilities & broad exposure to clinical practice in highly equipped multi-profile hospitals
Bilateral Student Exchange programs on various subjects held in collaboration with universities of Germany, Sweden, Czech Republic and Finland.
After completing studies, a student gets the chance of applying for permanent settlement in Ukraine or in other countries of Europe.
Guaranteed Visa Assurance to deserving candidates.
Courses: MD (equivalent to MBBS in India) Dentistry, Pharmacy, Nursing.
Options: English medium, Russian medium, Preparatory course, Accreditation by MCI, Low fees, 24/7 medical aid, Accommodation guaranteed, Indian Food, WI-FI, video monitoring in hostel
MBBS colleges in Ukraine are Members of the following International organizations
World Health organization (WHO)
Medical Council of India(MCI)
United Nations Organization(UNO)
International Association of Universities(IAU)
European universities Association (EUA)
European Association of International Education (EAIE)
World Federation of Medical Education (WFME)
Association of Medical Education of Europe (AMEE)
International Education Society (IES, London)
European Credit Transfer System (ECTS)
FAIMER etc.
The students with medical degrees from Ukraine are permitted to apply for International Licensing exams like USMLE (USA), PLAB (UK), MCI Screening Test as well as in other countries. Graduates can apply for license with Medical Councils of more than 180 countries.
The process of Europe unification has been accompanied by the establishment of a common education and research framework as well as development of uniform criteria and standards in this field within the whole continent. This process is called the Bologna Process.
The Bologna Process started on 19 June 1999 in Bologna (Italy). 40 countries are participating Bologna Process.
Ukraine joined the Bologna Process in 2005.
Universities in Ukraine are teaching under Bologna Process European Credit Transfer Scheme or ECTS that means the course is compatible in all countries of Europe including UK and Germany. The Ukrainian method of teaching is at par with that of the rest of the world and thus students find acceptance in fields of work as well as places of higher education elsewhere.
MBBS in Ukraine for Foreign Students: Ukraine has the Europes largest international student population, with nearly 20,000 students choosing to broaden their education and life experience in the Ukraine. From the mid-1990s, when international student enrolment was only just reaching 5,000, international education in the Ukraine has come a long way. At present there are more than 3000 Indian students studying in Ukraine in different fields.
Student Life, thats the living and learning that takes place outside of the classroom and its a big part of your college experience. It includes where you live, how you make connections, and that hard-to-define essence, or culture that separates Ukraine from other countries. Ukraine has its own ambience.
Ukraine has always been open to foreign students. There is huge number of institutes of Higher Education in Ukraine and over 30,000 international students are enrolled in various institutes from over 100 countries from Asia, Europe, America and Africa. The international student community in Ukraine comprises men and women from all over the world; who have the invaluable experience of studying together with students from many different cultural and national backgrounds. Contact with students from many countries in the world broadens understanding of other peoples & provides valuable friendships, many of which last a lifetime.
Student Life in Ukraine: Ukraine is a place where studying goes beyond the classrooms. Ukraine gives you chance to enjoy intercultural life and learn from the best of the best and prosper as a globally demanded professional.
Student life in Ukraine does not differ a lot from that in other European countries. Universities provide students with books and relevant studying materials. Libraries with computer rooms are also available. Student life in Ukraine is noticeably cheaper than life in other European countries.
Currency: Hryvnya (UAH) in the denominations of 200, 100, 50, 10, 5, 2, and Coins are denominated in 50, 25, 10, 5. Foreign currency is readily changed at numerous currency exchanges on the streets or in banks. International ATM cards work in most ATMs.
MD Medicine (MBBS) in Ukraine The duration of this course is 6 years and the degree awarded is Doctor of Medicine that is M.D. which is equivalent to the MBBS degree offered in India. During these six years of study, students get to learn various fundamental disciplines as well as specialized medical subjects. International students are divided into small batches and learn along with localities so as to ensure a healthy atmosphere.
Top Universities for Study MBBS in Ukriane are :
Lviv National Medical University (LNMU) - is one of the oldest and biggest medical educational institutions in Ukraine which was opened on November 16, 1784.
Lviv National Medical University provides admission for foreign citizens to the undergraduate education at Faculty of General Medicine, Faculty of Dentistry and Faculty of Pharmacy, also provides admission for Preparatory Course and Postgraduate Training. Training of specialists is provided at 6 Faculties: Medical Faculty #1 and #2, Faculty of Dentistry, Faculty of Pharmacy, Faculty of Postgraduate training, Faculty of Foreign Students according to educational-qualification level: specialist, master.
Beginning from 1961 University provides education for foreign citizens. During 50 years over 25 thousand doctors and pharmacists - foreigners have got education here and have been working successfully as doctors and pharmacists in many countries of the world. Since 1997 the teaching of foreign students in English has been launched and is rapidly developing. Now 70% of University foreign students study various programme in English Medium.
Kyiv Medical University of UAFM - medical school of a new type, founded in 1992. The University located in the capital of Ukraine, city of Kiev, which is center of the country, where most of transport, business, communications, industries and entertainments are concentrated.
National Medical University n. a. O. O. Bogomolets - is one of the oldest universities in Ukraine. It was founded in September 1841.
Vinnitsa National Medical University n.a. N.I. Pirogov - was founded in 1921 and more than 44 000 students have graduated since foundation. The academic staff numbers 812 lecturers (120 doctors of science, professors, 554 candidates of science, associated professors).
Odessa State Medical University - is one of the most famous medical universities in Ukraine. It was founded in 1900 as the Medical Faculty of the Novorossiysk University. In 1922 the faculty was reformed in the independent higher educational establishment - Odessa State Medical University, which became leading medical university in the south of Ukraine.
Ternopil State Medical University - has been was founded in 1957, in the beautiful city of Western Ukraine Ternopil. Its a picturesque destination, with heroic past, wide history and unique nature landscapes.
Ternopil State Medical University is a prestigious institution of higher education, rich in scientific tradition. Ternopil State Medical University is known for its high quality teaching and research throughout Ukraine. Innovative educational concepts and technologies are constantly introduced into the teaching process.
Students have the option to be trained in four faculties of the University: Medical, Pharmaceutical, Bachelors-Junior Medical Personnel, and Post-Graduate. These facilities are located in eight academic buildings and 16 medical institutions.
Among the most important aspects in the work of the Academy is the scientific and research activities which are naturally combined. Our scientists conduct research in: Osteoporosis, diseases of bones and joints, Gastroenterology and hepatology, Diseases of cardiovascular system.
Bukovinian State Medical University - was founded in 1944. It is one of the biggest higher educational establishments in Ukraine, located in the city of Chernovtsy.
Ivano-Frankivsk National Medical University - was founded in 1945 in the western part of Ukraine, city of Ivano-Frankivsk. After the first partition of Poland (1772), the town was held by Austria until 1919.
V N Karazin Kharkiv National University, Ukraine, Europe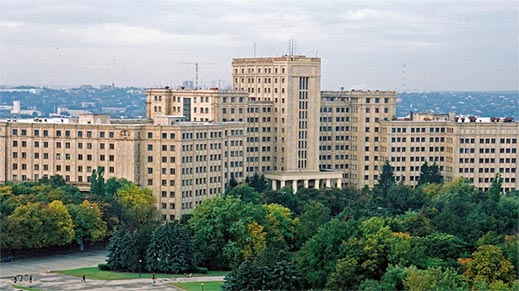 V N Karazin Kharkiv National University is one of the oldest universities in Eastern Europe.
It was founded in November 1804, on the initiative of the prominent educator V.N. Karazin.
Today the University rates among the best Ukrainian classical universities.
The University has graduated over 130,000 students.
Its offspring are the National Academy of Law, the National Pharmaceutical Academy, Kharkiv Medical University, Kharkiv Pedagogical University, the Kharkiv Veterinary Academy, the Kharkiv Academy of Culture, Kharkiv Economic University and other institutions of higher education.
Kharkiv National University has 21 Schools: the School of Biology, the School of Physics & Technology, the School of Radio Physics, the School of Physics, the School of Computer Sciences, the School of Philosophy, the School of Mechanical Engineering, the School of Geology & Geography, the School of Economics, the School of Foreign Languages, the School of History, the School of Philology, the School of Fundamental Medicine, the School of Chemistry, the School of Sociology, the School of Psychology, the School of Law, the School of International Economic Relations & Tourism, the School of Further Education & Retraining, the School of Physics & Energy.
Kharkiv National Medical University, Ukraine, Europe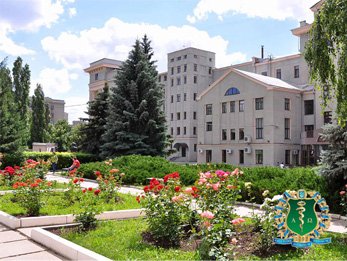 Kharkiv National Medical University (KNMU) Ukraine is one of the oldest higher educational establishments of Ukraine.
It was founded in 1805 as the Medical Faculty of the Kharkiv University. Kharkov Medical Institute and Kharkov State Medical University are old names of Kharkiv National Medical University/KNMU.
Kharkiv National Medical University is the best medical university in Ukraine for foreign students who want to Study Medicine in Ukraine.
Historically, Kharkiv National Medical University (KNMU) was the first higher medical educational institution in Ukraine.
Fees Structure for MBBS in Ukraine, Europe
Note :-
View full fees structure, scroll left to right
Currency rate is used for the purpose of calculations & Student has to pay as per the rates prevailing on the date of conversion
Hostel Charges Depends on the Availability of room / Accommodation Type at the time of arrival of student in the university.
Food Charges Depends on the student's lifestyle minimum of 100$ per month
Annual charges as mentioned above refers to annual Visa Renewal etc. in Ukraine
Rates for air ticket shall be paid as per rate on the date of actual booking or travel