The Republic of Moldova is a landlocked country in Eastern Europe. It is bordered by Romania to the west and Ukraine to the north, east, and south. Moldova's capital and largest city is Chișinău.
Moldova is a member state of the United Nations, the Council of Europe, the World Trade Organization (WTO), the Organization for Security and Cooperation in Europe (OSCE), the GUAM Organization for Democracy and Economic Development, the Commonwealth of Independent States (CIS), the Organization of the Black Sea Economic Cooperation (BSEC), and the Association Trio.
Nicolae Testemitanu State University of Medicine and Pharmacy was founded in 1945. In the year 1990, the University prefixed the name of Nicolae Testemitanu a famous scientist, teacher, educator, statesman, whose contribution to the institution and health care infrastructure development in Moldova is of most importance.
"Nicolae Testemitanu" State University of Medicine and Pharmacy is a high-performing and competitive institution at all global level in medical and pharmaceutical higher education oriented towards quality, excellence, access and collaboration.
The values of the University are: quality, excellence, performance, creativity and innovation, individual and institutional responsibility, beneficiary satisfaction, motivation and development of the academic community, teamwork, intra and inter-institutional communication, proactive partnership with academic institutions, governmental and non-governmental organizations from abroad.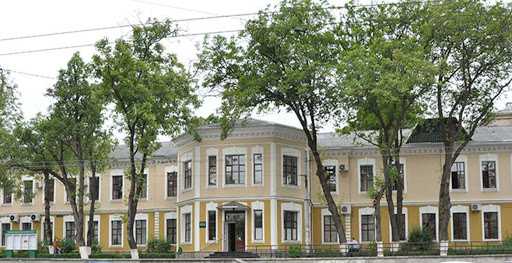 Accredited at the national level and assessed by international bodies, Nicolae Testemitanu State University of Medicine and Pharmacy offers optimal conditions of undergraduate and postgraduate training.
Nicolae Testemitanu State University of Medicine and Pharmacy is on the path to become one of the best universities in Eastern Europe by the cooperation & hard work among the teachers & students.
Nicolae Testemitanu State University of Medicine and Pharmacy is the only institution of higher education in Moldova that trains specialists in medicine, dentistry and pharmacy.
Pediatric Faculty in 1954
The Stomatology Faculty in 1959
The Faculty of Preventive Medicine in 1964
The Pharmacy Faculty in 1964
Why choose Nicolae Testemitanu State University of Medicine and Pharmacy, Moldova?
University offers best conditions of undergraduate and postgraduate training of medical and pharmaceutical specialists.
Good quality of medical education, focused on practical training.
Modern library with access to large number of publications and electronic resources.
Laboratories and classrooms ensure the quality of the education & practicals with latest updated infrastructure.
Practical classes are performed the modern clinics and the University Center for Simulation in Medical Training.
So far the University has trained over 40000 of doctors and pharmacists & are working in countries all around the globe.
72 year old government medical university in eastern Europe
6000+ students from 33 countries
Offers course in multiple medical faculties.
Member of several international organizations including Association of Medical School in Europe, Association of Medical Education in Europe, International Association of Universities etc.
Alma mater of more than 40000 doctors and pharmacists, of which 5000 are working all over the world.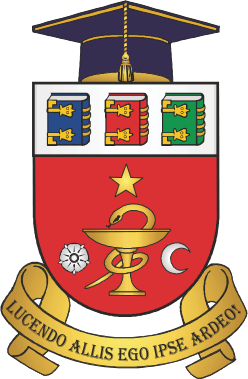 Attractions of Medical Education in Moldova
University Established in 1945
Teaching in English
Low Tuition Fees & Cost of Living
Largest Medical University in Eastern Europe
Attachment of 35 Hospitals with 10,000 Beds
Indian Food Available
Students can work /practice & Settle in any European Union Country
The opportunity to study in 4 languages: Romanian, English, Russian, French.
| | |
| --- | --- |
| Capital | Chisinau |
| Currency | Moldovan leu |
| Climate | Moldova's climate is moderately continental. Moldova's proximity to the Black Sea gives it a mild and sunny climate |
| Language | Romanian language |
| Time Difference | India is 3hour and 30 minutes ahead of Moldova |
| Indian Restaurants | Available |
| Travel Time | 11-12 Hrs |
| International Airport location | Chisinau International Airport |
| Course Duration | 6 Years |
Syllabus
Semester
Syllabus Description
Semester One
Anatomy
Semester Two
Anatomy and Histology
Semester Three
Histology, Anatomy, Bio-Chemistry, Physiology
Semester Four
Bio-Chemistry, Physiology, Micro-Biology
Semester Five
Pathology, Micro-Biology, Pharmacology, Path Physiology
Semester Six
Path Physiology, Pathology, Pharmacology
Semester Seven to Twelve
Clinical Subjects and Clinical Postings
Oncology, Internal Medicine, Neurology, Psychology, Pediatrics, General Surgery, Gynecology, ENT, Emergency Medicine, And Cardiology are some of the subjects taught during fourth to the sixth year.
Duration of Course & Medium of Instruction
Medical education in Nicolae Testemitanu State University of Medicine and Pharmacy in Moldova is offered in Romanian, English, Russian and French.
Bachelor's Degree in Medical Programs:
Optometry (4 years)
General medical care (4 years)
Public health (4 years)
Radiological technology (4 years)
Higher Medical Studies Integrated In The Programs:
Medicine (6 years)
Dentistry (5 years)
Pharmacy (5 years)
Optometry (4 years)
Faculty of Medicine
Students start their studies with pre-clinical courses, where general subjects are taught.
In the III'rd year clinical disciplines are included.
These lessons are carried out at the University Chairs (Departments) where students develop their practical skills.
The curriculum of the Faculty of Medicine meets the standards of the curricula of similar faculties in France, Germany, Russia, Ukraine, USA and Israel, according to the recommendations of the World Health Organization and Association of Medical Schools in Europe concerning the medical education.
The Faculty of Medicine uses problem-based learning approach and tends to implement methods of evidence-based medicine in future.
International students have optimal conditions for studying medicine in English, Romanian or Russian.
After graduation students usually have to pass a screening test when going back to their countries. Teaching materials from the countries of their origin are used in training in order to help them.
Medicine (6 years)
The MD Physician Course (equivalent to МВВЅ in India) for complete duration of 6 years in Nicolae Testemitanu State University of Medicine and Pharmacy, Moldova and for the students coming from around the globe is taught in English by highly qualified and renowned faculty members.
The students need to undergo medicine program under the guidance of trained and well qualified professors.
On the completion of MD Physician Course (equivalent to МВВЅ in India), students undergo 1 year of Internship & have hands-on experience of handling patients in the hospital.
The candidates are taught in 100% English language for doing MD Physician Course (equivalent to МВВЅ in India) education by co-operative and knowledgeable teachers.
The training of the students from 1st to 3rd Year is carried out at the University departments, where students are taught experimental medicine and virtual study techniques using the modern & latest equipments. For the students from years 3rd to 6th Year the practical education is taught in the university clinical bases in the republican and municipal hospitals, the medical sanitary and scientific research institutions.
After graduating from the Faculty, the young students go the next stage of professional training with the residency programme carried out in the specialties selected by competition: surgical profile, internal medicine, pediatrics, etc.
The mission of the State University of Medicine and Pharmacy "Nicolae Testemiţanu" is to provide quality undergraduate doctoral and specialty training as well as post doctoral continuing education and also conduct world class scientific research.
The Institute was established on October 20, 1945 serving as a foundation for the development of higher medical education and enhancement of the health system of the Moldovan Republic.
The university has seen a significant expansion over the last more than seventy years with major program and facility developments.
The University now includes several schools:
A hospital based medical school for local students with a specialty in Public Health.
A second medical school for international students;
Dentistry
Pharmacy
A Fifth Unit which is a combination of several training modules:
Pre-University Remedial Training
Post Graduate Specialty Training
Department of Advanced Doctorate and Master's Degrees and
Continuing Education in Medicine and Pharmacy.
The University teach it's students using modern international training methods and educational concepts with an emphasis on the didactic process and advanced concepts of analysis and synthesis.
The Medical Scientific Library plays an important role in the training-research process of the University, adding up to more than one million of publications of books and other modern sources of information.
To allow for more extensive study and research the University Center of Information "Infomedica" was established in 2002.
Since 1990, the Institute bears the name of Nicolae Testimitanu (1927 – 1986) - Scientist Emeritus, talented educator, statesman, experienced organizer in public health domain, who contributed substantially to the organization and development of health care in our country. He was a determined promoter of national rebirth, sovereignty and independence of the Republic of Moldova.
The university is proud of it's international alliances integrating with the European and world educational systems; participating in student and teacher exchanges, implementing new methods of training, research, diagnosis and treatment, obtaining of research grants and sharing training and institutional development.
University Center for Simulation in Medical Training
University center for simulation in medical training is one of the best simulation centers in eastern Europe
The University Center for Simulation in Medical Training (UC SMT) of Nicolae Testemitanu SUMPH is one of the most advanced centers in Eastern Europe, according to the proposed range of services in the field of medical training and sophisticated scientific and training equipment. Its mission is to improve the safety of medical process and that of the patient by application of modern teaching methods and medical practices based on simulation
The University Simulation Center in Medical Education created in 2013, implements modern methods of education and medical practices based on simulation.
With the creation of the Center, Nicolae Testemitanu State University of Medicine and Pharmacy became one of the first institutions of higher medical education in the Eastern European region that introduced the modern methodology curriculum as an indispensable and mandatory part in most areas of medical activity.
From the second year of studies, physicians acquire medical skills and abilities according to current requirements through various training methods based on simulation.
Here are provided courses for students and medical specialists at all levels of continuing training, where you can get: skills of communication with patients, the basic practical medical and surgical skills, advanced individual dexterity, ability to communicate and work in team, leadership abilities, knowledge of resource and crisis management. In the UCSMT training is provided on the basis of curricula programs and extra-curricular courses organized in several modules:
Programs for Medical Maneuvers and basic surgical techniques
Programs for Internal Medicine
Programs for Standard Patients and Communication
Programs for Surgery
Programs for Anesthesiology and Intensive Care
Programs for Emergency Medicine
Programs for Mother and Child
Programs for Endoscopy
Programs for Medical Imaging
The Society in Europe for Simulation Applied to Medicine presents UCSMT as a model of a simulation center in its network.
Accommodation
On your arrival at the University, student is assisted in all formalities connected with your stay in our University.
Chisinau seems to be the perfect destination for those who want to get quality studies.
Accreditation and Recognition
Medical university in Moldova is accredited as recognized by whole world including:
International Conference of Deans of French-speaking Faculties of Medicine (CIDMEF)
Francophone University Agency (AUF)
Association for European Medical Education (AMEE)
International Association of Universities (AIU)
European Medical Schools Association (AMSE)
National Medical Commission (NMC) previously listed in MCI list.
World Health Organization (WHO)
Ministry of education and Science of the Republic of Moldova.
WFME (World Federation for Medical Education)
FAIMER (The Foundation for Advancement of International Medical Education and Research)
ECFMG (Educational Commission for Foreign Medical Graduates)
United Nations Educational Scientific and Cultural Organization (UNESCO)
Eligibility criteria for Studying MD Physician Course in Moldova
A minimum of 50% marks in Physics, Chemistry & Biology in aggregate for general category and 40% marks in Physics, Chemistry & Biology in aggregate for reserve category in 10+2 examination.
The student must have qualified NEET-UG during current year or with in previous two years.
The aspirant must be 17 years or above of age on 31st December of the year of Admission.
The student must not be suffering from any contagious diseases i.e. HIV Aids, tuberculosis, etc
Admission Procedure for Studying MD Physician Course in Moldova
1. Fill the application form
2. University can also test you abilities online; Skype or any other mode.
3. After acceptance from university student will be given the admission letter from University.
4. After receiving admission letter you need to submit all pending original documents in our office.
5. We will apply for student visa in the Embassy of Moldova.
6. Embassy may call the student for an interview.
7. Once visa is stamped we will inform the aspirant student about the travelling date.
8. Once the student travels to Moldova, University Officials will receive the student on arrival.
9. Student will be accommodated to the University Hostel.
10. After Student makes the pending payment, if any of the tuition fee or any other balance to the International Student Department and joins the studies.
Required Document for Admission to MD Physician Course in Moldova
Below mentioned are the necessary conditions and documents required to take admission in any listed medical universities in Moldova:
Application form
Valid Passport
5 passport size photos on matt paper
A notarized copy of the birth certificate;
10th or Matriculation mark sheet & certificate.
12th or Intermediate or equivalent mark sheet & certificate.
Qualified NEET - UG examination results.
Caste certificate. ( if less than 50% Marks in 12th & low NEET Score)
No objection certificate (NOC) from parents.
Aadhar card.
Covid Vaccination certificate
COVID-19 reports.
Medical fitness certificate
A letter from the university/ college or school is provided in which the enrolment is confirmed.
Police Clearance Certificate
You are welcome to Study Abroad through
"Admission Advisor"
To know more details about the country, institution & complete expenses for studying MBBS abroad Contact us at
+91 9999155591; +91 9999155501
Kindly feel free to contact us for whatever honest guidance & information you want about studying MBBS abroad.
We at Admission Advisor are ready to guide, support & provide complete solutions to aspiring candidates for selection of the country & institution, Admission Procedures, visa documentation & process; traveling and support required in destination country like Airport pick up, University admission process on arrival, Hostel allotment, all other support required inside the campus for seeking Admission in a Leading Medical Universities Abroad, in any country.
P.S.
Our counseling sessions in virtual mode are being recorded for training and informational purposes. Hence, we would request callers to keep conversations decency and maintain appropriate mannerism during conversation.
Ask questions about the study abroad program & institution only.
By calling our numbers, you consent us to record the session. If you have any doubts about this policy, kindly feel free to contact us.