Study MD Physician Course in POLAND (European Union)
Poland is officially known as "The Republic of Poland", it is a self-governing country in Central Europe. The nation is divided into 16 administrative divisions. It is the sixth most populous country in the European Union having the population over 38,422,500. The surface area of Poland is 312,679 kilometers square.
Warsaw is the nation's capital and largest metropolis, the largest city in the country.
The country is bordered by Lithuania and Russia to the northeast, Belarus and Ukraine to the east, Slovakia and the Czech Republic to the south, and Germany to the west. Poland also shares maritime boundaries with Denmark and Sweden.
The overall climate of Poland is temperate. The other popular and major cities in Poland are Kraków, Wroclaw, Lódz, Poznan, Szczecin, and Gdansk. Poland is a developed market and has regional power. Poland has a leading school educational system in Europe.
Currency Zloty (PLN)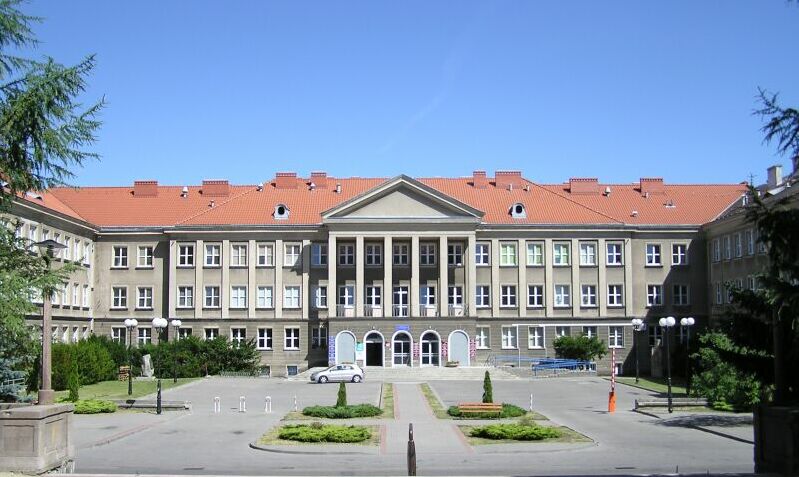 7,000 foreigners from USA, Canada, Norway, Sweden, Israel, Saudi Arabia, Turkey, Nigeria, Ghana, India, China, Ukraine, Belarus, Spain and other countries study at the Polish medical universities. The opportunity of learning science is not only in Polish, but in English too.

The system of medical education in Poland – is basically a 5-6 year training program (medicine, dentistry, pharmaceuticals). A young doctor must undergo a 1-year medical internship followed by an examination to obtain the License to practice. Students are required to undergo compulsory internships in hospitals or other medical institutions every year during studies.
Leading Universities for Studying Medical Education in Poland for Indian Students
Medical Educational Institutions are supervised by a special institution that guarantees the implementation of all norms and regulations to ensure high quality education.
University of Warmia and Mazury
Medical University of Silesia
Warsaw Medical Academy
Medical University of Lodz
Medical University of Gdansk
Medical University of Lublin
Medical University of Wroclaw
Nicolaus Copernicus University
Poznan University of Medical Sciences
Collegium Medicum Jagiellonian University
Medical Education in Poland
So, the most popular areas of medical education are:
The universities in Poland have 3 main divisions: Medicine, Dentistry and Pharmacy
Medicine: To get the License to practice, you must complete a six-year course, including a 13-month professional internship and take the National Medical Exam.
Dentistry: Graduates, in order to get the full right to practice as a dentist, must undergo a 13-month internship and pass a medical-dental final exam. Studies last 5 years.
Pharmacist: This discipline is very closely related to medicine. The training of pharmacists usually takes place within the framework of medical education and lasts 5.5 years.
Medical Analytics: Studies allow students to acquire skills and knowledge for laboratory analysis of biological materials of patients. This specialization is for 5 years.
Study Medicine in Poland
Universities in Poland offer quality education at low-cost.
Study Medicine in Poland is fast becoming the hot spot for Indians to study Medicine.
Medical education in Poland is of 6 years with 1 year of compulsory internship.
The Universities in Poland has world-class infrastructure and high standard of teaching.
Listed in world directory of medical colleges.
No entrance exam.
Top Universities facilitates students with high quality of education system.
The fee structure of MBBS courses in Poland is very cheap & affordable.
One Year Internship in affiliated government & private hospitals.
All the medical colleges in the Poland follow English medium of instruction.
Poland offers a blue card work permit for students who have completed their MBBS degree so that they can get a job and settle down as well in this country.
All medical universities in Poland are recognized and approved by international bodies such as WHO & NMC.
The degree of MBBS provided by the universities in Poland are NMC (National Medical Commission) approved.
Indian graduates will have to crack the FMGE exam with a good score to legally work as a doctor in India.
After completing MBBS of 6 years in Poland, students have plenty of career opportunities:
Students can return to India for P.G or practice as a doctor once they clear FMGE with a good percentile.
Pursuing Medical from Poland is just like pursuing MD Physician Course (Equivalent to MBBS in India) in any other European country
The system of education is similar to India in Poland
The students go through 6 years of medical training in their respective specialties
Medical course fee in Poland is low yet the quality of education is very good.
The duration for MD Physician Course (Equivalent to MBBS in India) in Poland is 6 years
It also includes 1 year of practical training in the teaching hospitals of the college.
The MD Physician Course (Equivalent to MBBS in India) universities in Poland offer scholarships to International students
Duration of Studying Medicine in Poland
Polish Medical Universities offer 6 year courses in various specialities.
The students can pursue courses in Medicine, Nursing, Pharmacy and Dentistry
Every university in Poland feature 1 year of compulsory internship included in the 6-year course.
Medium of Studies
The students from Asia, Africa and Europe come flocking to study MD Physician Course (Equivalent to MBBS in India) in Poland
The students benefit from the English Medium mode of studies in MD Physician Course (Equivalent to MBBS in India) in Poland
The faculty includes teachers and academicians with great experience in teaching students
Most of the universities in Poland have tie-ups with other universities abroad
Considering the demand of the international students in Poland, the medical universities in Poland offers MBBS course in English:
All the NMC approved medical universities in Poland offer English medium programs to teach MBBS subjects to the students.
Eligibility Criteria for MD Physician Course (Equivalent to MBBS in India) in Poland
International students are eligible to take admission in Universities in Poland.
The students are required to have minimum 60% score in PCB in class 12.
The students must have a proper school education up to class 10 + 2
The student must be at least 17 years of age at the time of application
Indian students must qualify NEET exam to land a seat in the best Polish Medical College
To study MBBS in Poland, the minimum age is 17 years and the maximum age is 25 years.
Candidates must have obtained 60% minimum marks with science as the background in the higher secondary examination.
Candidates must have taken proper school education in 10+2 pattern.
In the higher secondary level, candidates must have studied Physics, Chemistry, Biology or Botany and Zoology
To enroll for 'MBBS in Poland', candidates must have qualified NEET exam.
Required Documents for MD Physician Course (Equivalent to MBBS in India) Admission in Poland
The application form of the University, duly filled
Copy of student's valid passport
Passing Mark Sheets of 10th and 12th.
10 passport size photographs
Birth Certificate
Certificate of Medical Fitness
A document of language proficiency
No objection letter from parents.
Bank statement with sufficient balance
You are required to have health and travel insurance.
Transfer certificate from the school last attended.
Certificate of conduct.
Admission Process for MD Physician Course (Equivalent to MBBS in India)in Poland
Fill in the application form
Upload the copies of the documents required
After the registration is done & results are announced.
Get the invitation letter of studies from the university.
Successful results are followed by paying partial tuition fee.
Admission is confirmed, the students has to start VISA process
the VISA is done & followed by booking of flight ticket
Fly to Poland to join the classes
Career Scope after MD Physician Course (Equivalent to MBBS in India) in Poland
Students graduating from top medical colleges in Poland can pursue Medicine in various countries in Europe and USA.
The students graduating from Universities in Poland are also eligible to practice medicine in India
Most of the students in top University in Poland for MD Physician Course (Equivalent to MBBS in India) can easily clear the NMC FMGE in India.
The students can also choose to take permanent residency in Poland and practice medicine there.
MD Physician Course (Equivalent to MBBS in India) Syllabus in Poland
Universities & colleges in Poland offer MD Physician Course (Equivalent to MBBS in India) in 6 year -
The syllabus can be divided into 2 major parts: the first 3 years and the last 3 years
The first 3 years focuses on improvements of the basic knowledge of medicine and anatomy
In the last 3 years, students take on various other subjects and have hands-on experience in subjects
The students also get internships and job opportunities in Europe.
Studying MD Physician Course (Equivalent to MBBS in India) in Poland for Indian Students
The students in India benefit from quality education and world-class faculty in Polish Universities
Students who can not afford admission in Universities in India can apply for MBBS courses in Poland
Colleges for MD Physician Course (Equivalent to MBBS in India) in Poland have high intake for international students
The students get an exposure to European Standards of living
Students in Polish Universities can practice medicine and other disciplines in various other countries abroad
The Indian students can easily clear NMC FMGE after graduating from Polish universities
Indian students applying for MD Physician Course (Equivalent to MBBS in India) from Poland are not required to take IELTS/ TOEFL exam.
Recognition of Poland Medical Universities
Polish Medical Universities are recognized by the all the medical councils in the world
How safe is Poland?
Poland is one of the safest countries in Europe
Indian students may choose Poland to pursue higher education without pondering too much
State Universities in Poland provide accommodation facilities for International students
Many Medical universities in Poland offer separate accommodation facilities for Indian students
The students are offered single and shared accommodations in college hostels
The students have to pay the cost of the accommodations with the tuition fees.
The hostels are more or less like 3-room accommodations with a kitchen space
There are bathrooms and toilets on every floor
Is NEET Required for Studying MD Physician Course (Equivalent to MBBS in India) Poland?
NEET score is mandatory for gaining direct admission in top universities in Poland.
The NEET scores reflects your eligibility to secure admissions in a medical university in Poland
Poland is one of the major preferences of MBBS aspirants in India
Low-cost Polish medical colleges are the best option for Indian students
The students easily get admission in government universities in Poland
The universities in Poland do not take donations
Accommodation in Poland
In European countries finding an accommodation is very easy and convenient. Polish cities are full of density so student can usually find a place to live as they like and feel comfortable.
Recognition of Medical Universities in Poland
National Medical Commission (NMC)
World Health Organization (WHO)
Ministry of Education Poland
World federal for Medical Education (WFME)
Educational Commission for Foreign Medical Graduates (ECFMG)
The Foundation for Advancement of International Medical Education and Research (FAIMER)
University of Warmia and Mazury
University of Warmia and Mazury commenced in the year 1999 and have yielded 350 doctoral students so far. More than 40,000 students have graduated from the university. University of Warmia and Mazury has three higher education schools and is ranked 1231 in Best Global International universities. This is the fundamental aspect fascinating medical aspirants to pursue their Medical from the university.
You are welcome to Study Abroad through
"Admission Advisor"
To know more details about the country, institution & complete expenses for studying MBBS abroad Contact us at
+91 9999155591; +91 9999155501
Kindly feel free to contact us for whatever honest guidance & information you want about studying MBBS abroad.
We at Admission Advisor are ready to guide, support & provide complete solutions to aspiring candidates for selection of the country & institution, Admission Procedures, visa documentation & process; traveling and support required in destination country like Airport pick up, University admission process on arrival, Hostel allotment, all other support required inside the campus for seeking Admission in a Leading Medical Universities Abroad, in any country.
P.S.
Our counseling sessions in virtual mode are being recorded for training and informational purposes. Hence, we would request callers to keep conversations decency and maintain appropriate mannerism during conversation.
Ask questions about the study abroad program & institution only.
By calling our numbers, you consent us to record the session. If you have any doubts about this policy, kindly feel free to contact us.