Ivano-Frankivsk National Medical University
| | |
| --- | --- |
| Established | : 1945 |
| Abbreviated Name | : IFNMU |
| Address | : Galyskastr 2, 76018 Ivano-Frankivsk, Ukraine |
| Subordination | : Ministry of Public Health of Ukraine |
| Accreditation level | : IVth level. (Highest in Ukraine) Conferred by State Accreditation Committee of Ukraine, as per Record no. 10 of April 24, 1994 |
| Hospital Beds | : Over 2600+ |
| Associated Hospitals | : 12 Hospitals and Clinics |
| Teaching Staff | : 443 (77 PhDs, 264 Candidate for PhD and 19 Academicians) |
| International Students | : 5000 in April 2011 from over 40 countries |
| Students Trained | : 17,000+ since inception. |
| Listed In | : World Directory of Medical Schools, authored by the World Health |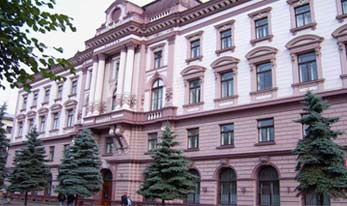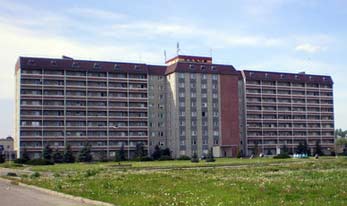 Organization (WHO), Geneva; International Medical Education Directory (IMED), the National Medical Commission - NMC (Previously Medical Council of India - MCI)
Ivano-Frankivsk National Medical University (Ukrainian: Івано-Франківський національний медичний університет) is an institute of higher medical education in Ivano-Frankivsk, Ukraine.
The university is situated in Ivano city in the northwest of Ukraine and is a leading higher education establishment in the region, with a higher accreditation level.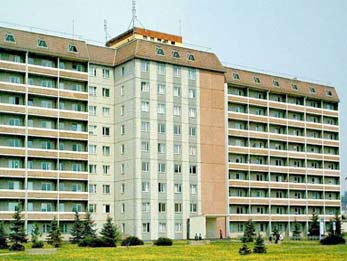 The university provides continuity of higher medical education: Junior Specialist; a Bachelor; a Medical Specialist; a Master; a post graduate.
The university was established in 1945 and is listed in the WHO World Directory of Medical Schools and in the US FAIMER International Medical Education Directory (IMED) etc.
The university is one of the designated few "National Medical University" by the government of Ukraine.
University is a member of the association of universities, European association of universities, World Health Organization, and other international organizations.
Around 4000 foreign students attend from all over the world.
In recent years, many scientific developments and innovations in medical diagnostics made at the university have found practical use in public health.
The university holds a number of patents for devices, including one that uses bio-indicators to test for radioactive contamination in the environment.
A number of university faculty are members of national and international congresses and symposiums.
The university maintains professional contacts with the World Federation of Ukrainian Medical Associations, including:-
Ukrainian Medical Association of North America
Lublin Medical Academy, and
Universities in Germany, Austria, and Poland.
Courses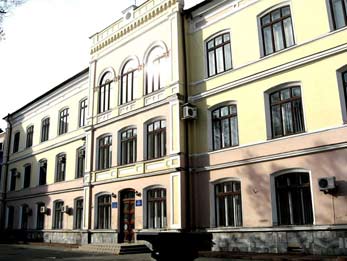 General Medicine (Doctor of Medicine degree) – 6 years course
Dentistry (Doctor of Dentistry degree) - 5-year course
Pediatrics (Doctor of Medicine degree) - 6-year course
Pharmacy (Bachelor of Pharmacy degree) – 5-year course
Nursing (RN) - 3 / 4-year course
Prosthodontics (MDS / Clinical Residency) - 2-year course
Educational and Qualification levels:
Specialist (MD, MDD)
Master of Medicine (Pharmacy)
PhD
Internship
Clinical Residentura
Master and PhD courses
Specialization and Post-Diploma Training for Doctors
The University follows the Bologna process for Education.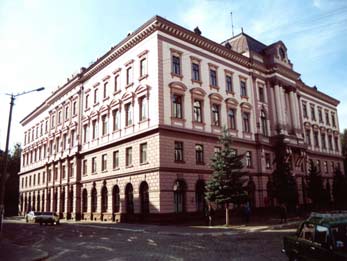 USA: Students and graduates of Ivano-Frankivsk National Medical University are eligible to participate in the United States Medical Licensing Examination (USMLE) & receive ECFMG certification.
ECFMG certification requires all graduates to have passed USMLE Step 1 & 2 (both sections), submit a final transcript and provide a copy of the graduate's diploma for verification.
Once ECFMG certification is granted; graduates are eligible for Postgraduate Medical education (Residency Training) in the United States of America.Prospective & current students of Ivano-Frankivsk National Medical University wishing to practice in the USA are encouraged to educate themselves on the licensure policies in respective states. Information can be obtained by going to the Federation of State Medical Boards of United States (FSMB) website and from related sources
India: Students from India are eligible to sit for the National Board of Examination (NBE) and to register with the National Medical Commission - NMC (Previously Medical Council of India - MCI); after sitting for the Competency test conducted by the NBE and complying with any other guide-lines of the certification authority.
Similarly, students /graduates of Ivano-Frankivsk National Medical University are eligible to sit for the licensure & certification examinations of many other countries such as Australia, Canada, New Zealand, UAE, Singapore etc. All students & graduates should educate themselves on the licensure policies in their respective home countries and countries where they propose to practice and prepare accordingly - in terms of: Education, documents, attestation immigration, subject competency exam, language competency examination and residency and work permit laws.
The University has scientific and International co-operation with the following Institutes in the World Scientific and Educational Partners: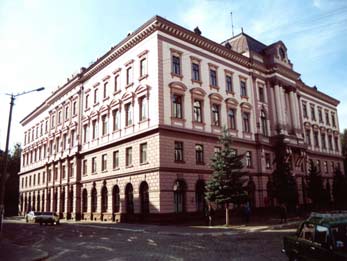 Tajik State Medical University Abuali Ibn porch (Dushanbe, Tajikistan)
National Center for toxicological studies FDA (USA)
Canadian Center for dental technology (Toronto, Canada)
Nikolai Testemitsanu State University of Medicine & Pharmacy (Chisinau, Moldova)
University degli Studi di Genova (Italy)
Ukrainian Alumni Association of French educational programs
International Federation of Medical Students Associations – Ukraine
Medical Radiological Research Center RAMS (Obninsk, Russian Federation)
Izhevsk State Medical Academy (Izhevsk, Russian Federation)
Himli Dental Corporation (Lokport, Canada)
Hartinhton Farmasyutikal (Barcelona, Spain)
British Medical Association (London)
University of Oradea (Oradea, Romania)
Ksinkon Technology College (Toronto, Canada)
Belarusian State Medical University (Minsk, Belarus)
St. Thomas Hospital (London, UK)
University of Rzeszow (Rzeszow, Poland)
Medical University (Sofia, Bulgaria)
In addition, Students and faculty regularly participate in International meets and symposium in order to keep abreast latest scientific developments.
Students from India / Asia should approach Admission Advisor for admission related queries. Assistance is provided for visa and travel.
No scholarships are provided. All International Students have to pay the full fee.
FEE STRUCTURE IVANO-FRANKIVSK NATIONAL MEDICAL UNIVERSITY, UKRAINE, EUROPE
FIRST YEAR TOTAL INCLUDES – Ist year Tuition Fee, Hostel Fee, All Admission Procedures in destination country, Invitation letter, Sim Card, Local Support, , Immigration Clearance, Visa Extension, Residence Permit, Health Checkup, Registration, Airport Pickup.
Other Expenses:
1200 for Indian food for whole first year.
Medical Insurance for the whole course of 6 years = $500
Hostel Charge US$ 400 per year hostel will be allotted depending on availability
Food & Pocket money extra. About 50 per month depending on the habits of the student.
Visa documentation & Processing at actuals
Airfare at actual price.
Important Information:
Tuition Fee as Mentioned above will remain unchanged for whole duration of course for student joining this year.
Free Pen Drive containing MBBS material worth more than Rs. 1,00,000 including MCI Screening Test questions, USMLE study materials, Educational Videos, e-books, etc.
USD 1 = ₹ 70 has been used for calculation of fees above. Please use the existing exchange rate to calculate fees in INR.
Currency rate is used for calculation; Student has to pay as per the rates prevailing on the date of currency conversion or date of travel.
No Hidden cost. No Donation.