Uzhhorod National University, Uzhhorod, Ukraine, Europe
Uzhhorod National University was founded on October 18, 1945.
On October 19, 2000, Uzhhorod State University was renamed Uzhhorod National University.
Uzhhorod National University is one of the leading universities in Ukraine.
It has a rich history of more than six decades, in the field of medical education across the globe.
year MD Course (Equivalent to MBBS in India) that concludes in 5 years 8 months.
The medium of instruction will be English for the full duration.
The university is a dream destination for medical aspirants in Ukraine and abroad.
Located in Carpathian, one of the most beautiful and scenic location of Ukraine
Uzhhorod National University holds the 4th level accreditation and its courses and curriculum are as per the European standards of Education.
Global organizations like MCI, WHO, FAIMER, ECFMG, UNESCO and other medical agencies recognize its degrees which make it one of the most sought after medical college among students.
Every year thousands of students are enrolling at Uzhhorod National University for general medicine courses.
First 3 years of medical studies are pre-clinical with practical training along with theoretical studies.
At the end of 3rd year the students have to qualify KROK-1 and only upon clearing it, the students are promoted to the 4th year.
Final 3 years are fully clinical studies & students visit hospitals for it.
After completion of degree students have to clear KROK-2 & student is awarded MD Physician degree which is equivalent to MBBS in India.
UZNU degree is recognized by MCI, WHO, International Medical Education Directory (IMED), US Education Department and General Council of Medicine of Great Britain.
After completion of degree, the Doctors are eligible for NEXT, USMLE, PLAB & all other licensing examinations around the globe with MD Physician degree.
MCI, W.H.O listed Government Medical University.
Highest Quality of Medical Education with good FMGE/ Screening Test passing percentage.
Low Budget affordable Medical education.
Indian food is available prepared by Indian chefs.
Uzhhorod National University "UzhNU" is ranked on the 13th position amongst all the medical universities of Ukraine. In addition to this, it stands on 18th rank worldwide, regaining its position in the consolidated ranking of Ukrainian universities as on February 7, 2017.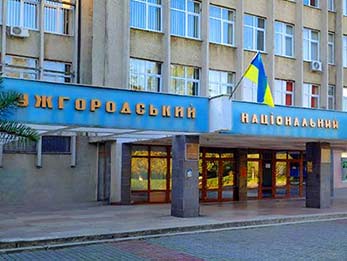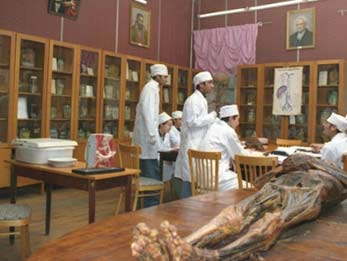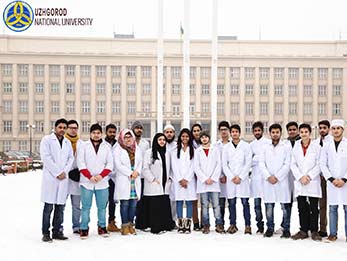 EDUCATION
For 75 years, the University has developed its school of teaching, scientific and educational traditions. It employs 158 doctors of sciences, professors, 715 candidates of sciences, associate professors. Uzhhorod National University scientists have published 77 monographs and 84 textbooks and 3 dictionaries in recent years alone.
EDUCATIONAL PRIORITIES
Uzhhorod national medical university has its forte in training and enabling students in their respective fields based on training as well as class methodology. At present, the university has strength of more than 15,500 students making it one of the best universities in Ukraine for international students. The university provides training programs in 9 specialties of Junior Specialist qualification, as well as in 36 fields of Bachelor programs and 84 fields of Specialist and Master Programs.
FEE STRUCTURE UZHHOROD NATIONAL MEDICAL UNIVERSITY, UKRAINE, EUROPE
FIRST YEAR TOTAL INCLUDES - Ist year Tuition Fee, Hostel Fee, All Admission Procedures in destination country, Invitation letter, Sim Card, Local Support, , Immigration Clearance, Visa Extension, Residence Permit, Health Checkup, Registration, Airport Pickup.
Other Expenses: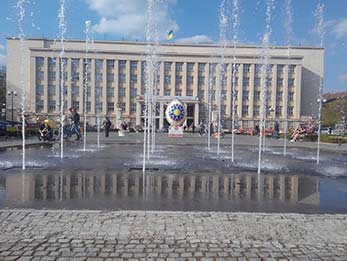 $900 for Indian food for whole first year.
Medical Insurance for the whole course of 6 years = $ 500
Hostel Charge US$ 850 per year hostel will be allotted depending on availability
Food & Pocket money extra. About 50 per month depending on the habits of the student.
Visa documentation & Processing at actuals
Airfare at actual price.
Important Information:
Tuition Fee as Mentioned above will remain unchanged for whole duration of course for student joining this year.
Free Pen Drive containing MBBS material worth more than Rs. 1,00,000 including MCI Screening Test questions, USMLE study materials, Educational Videos, e-books, etc.
USD 1 = ₹ 70 has been used for calculation of fees above. Please use the existing exchange rate to calculate fees in INR.
Currency rate is used for calculation; Student has to pay as per the rates prevailing on the date of currency conversion or date of travel.
No Hidden cost. No Donation.