Study MBBS in Georgia
Georgia is located on the crossroads of Western Asia and Eastern Europe; surrounded by Black sea in the west, Russia in the north, Turkey and Armenia in the south as well as Azerbaijan in south-east.
The medium of instruction is English.
MD / MBBS in Georgia is new upcoming destination for Indian students.
The MD / MBBS in Europe is always 6 years program including internship. Georgia follows EU pattern of education and minimum 360 credits are required which is possible in 6 years.
Advantages of Studying in Georgia / Why Study in the Republic of Georgia?
There are several reasons why students choose to study in Georgia. Here we provide you with important things to consider;

No TOFEL/IELTS.
Low tuition fee & Hotel fee.
Simple visa process.
Conducive Environment for education.
No entrance test direct admission.
Teaching language for MBBS programs in Georgia in English.
The top medical colleges for Georgia MBBS are government medical universities.
The private medical colleges in Georgia are the cheaper options.
Indian students applying for study in Georgia at government medical universities are eligible to appear for licensing exams such as MCI screening test.
Georgia offers moderately cold weather conditions in comparison to Russia.
Medical Universities of Georgia are listed by
Medical Council of India (MCI).
World Health Organization (WHO).
World Federation of Medical Education (WFME).
Educational Commission for Foreign Medical Graduates (ECFMG).
Foundation for Advancement of International Medical Education and Research (FAIMER).
Study Medicine in Tbilisi State University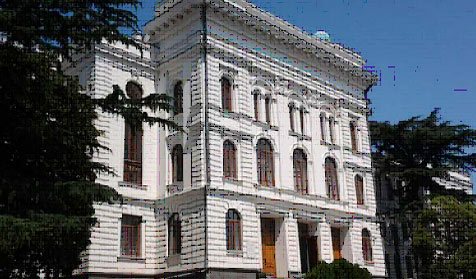 WHO listed
MCI Approved
NO Donation
English Medium
Indian Food available
Low Tuition Fees
NO Entrance Exams
NO IELTS; NO TOEFL required
Practical training oriented education.
Separate living facilities for boys & girls
Living expense not over US $250 per month
Degrees and diplomas valid in Europe; India & whole world
Eligibility: -The student must be at least 18 years of age and must have passed 10+2 or equivalent qualification with at least 50% in Physics, Biology and Chemistry.
Accommodation: -There are separate hostel facilities at TSU for boys and girls with food facilities, including Indian food.
Library: - TSU has both electronic and physical libraries with immense collection of books and journals from all over the world. There is also photocopy, printing, and internet facility to accumulate the required hard copies for the curriculum of students.
Center for Research and Development: - AUF encourages and supports undertakings of its faculty members in research and creative works. With University's commitment towards the promotion of a strong research and development culture, it has created an "open grant" scheme to support well-defined research work of highest quality and standards that will lead to significant advances in the research thrusts of AUF. The Grant shall be awarded to innovative individual or collaborative researches such as cutting edge basic research; projects that promote advanced study and concept application.
Student Activities: -There are various leisure and group activities at TSU that students can participate in. There are excursions, festivals, clubs, groups, and sports activities that are to be enjoyed by one and all.
Hospital Training: - The students are given practical training at hospitals from the very beginning of their courses in various clinics and affiliated government hospitals.
Study Medicine in David Tvildiani Medical University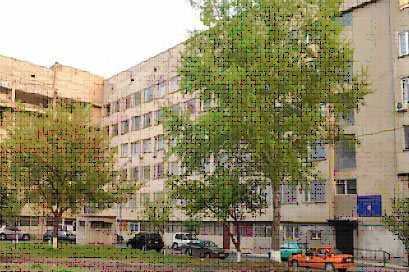 Dr. Dimitri Tvildiani and academician David Tvildiani started the AIETI Medical School around 1993. It happened to be one of the first non-governmental medical schools in Gerogia. The institution was renamed after its founders in the year 2011.
| Country | Georgia |
| --- | --- |
| Name of the University | David Tvildiani Medical University |
| Course | General Medicine (M.D) |
| Duration | 6 years |
| Medium of Instruction | English |
European Teaching University
European Teaching University is a private university founded and accredited in 2012 in Georgia that strives for academic excellence and integrity in teaching and research. In 2012 EEU obtained authorization and programs' accreditation from National Centre for Educational Quality Enhancement of Georgia. EEU runs bachelors and master's degree programs in faculties of Law, Business and Economics and Humanities. EEU offers excellent educational and research environment guaranteed by modern academic programs, high-qualified professors and best infrastructure.