Asian Medical Institute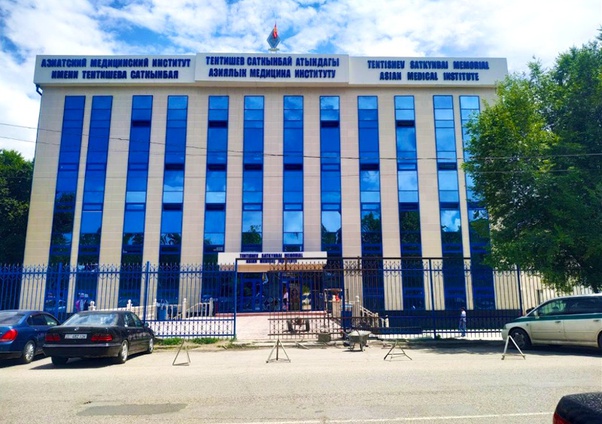 History :: Asian Medical Institute was established in 2004. This higher institution was meant for training highly qualified specialists in medical sphere both for Kyrgyz Republic & other countries of the world. Asian Medical Institute is listed in W.H.O Directory and FAIMER (IMED)
In order to implement the modern methods of education process optimization on pre-diploma education of doctors, the main accent would be given to the following actual issues
Methodology and organization of medical education;
Training and retraining problems of specialists on family medicine;
Training & retraining doctors on particular specialty.
English Medium
Course Duration – 5 years
Degree Valid in India, Europe, USA & whole world
Indian food
More than 800 students are studying in Asian Medical Institute.
There are 4 faculties in the institute: Medical, Dentistry, Nursing, preparatory courses
The Asian Medical Institute has been recognized by -
Asian Medical Institute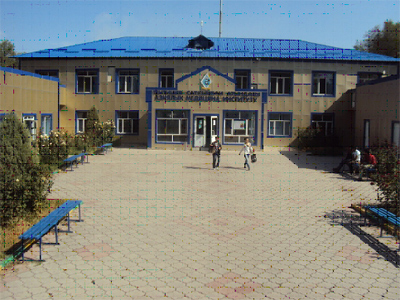 Asian Medical Institute is the leading higher medical institution of the Kyrgyz Republic. Asian Medical Institute was established with the official license by the ministry of education and ministry of health of Kyrgyz Republic as Registration number 1-184. AMI is enlisted in world directory of medical schools published by WHO. Asian Medical Institute offers general medicine faculty in a variety of active learning environments including small group session, problem sets and resources hours, journal article discussion debates, video conference session and grand rounds presentation. This program is taught according to the medical system of European universities which enables our students to migrate during and year of course of getting a job in any part of Europe upon completion of course. Asian Medical Institute is aimed to teach medical education for foreign citizens entirely in English Language, that's why the selection of faculty has been made on the basis of highly English speaking doctors from different countries that meet the educational requirements of students from any country according to their choice knowledge. At Asian Medical Institute, you'll benefit from a Medicine Faculty with impeccable credentials as physicians, teachers and researchers. Every member of faculty holds an M.D. and/or Ph.D. degree. Many are also certified in their specialties. The faculty staff uses modern teaching technologies. Their teaching method is based on interactive and critical thinking activities that help the students to learn successfully and achieve good results. Combination of utilization of modern training programs, technical material base, new training technologies and qualified teachers promotes the improvement of training quality. Our teaching staff is friendly, hospitable, positive, helpful and generally eager to speak with any foreigner. On contract basis every year AMI also invites the special team of doctors from USA, UK and Europe to deliver lectures and research medical education. The Medical Council of India, Nepal, Pakistan, The Great Britain, USA and others will recognize the diplomas of AMI. Asian Medical Institute is recognized by more organizations than any other medical institute of Kyrgyz Republic. Asian Medical Institute is actively working to make new contacts with the medical universities of USA, UK, Europe and others. According to WHO experts, Kyrgyzstan has achieved a lot more in the field of health care system as opposed to its counterparts.
In Short, Asian Medical Institute is the best choice for medical study in Kyrgyz Republic.
Mission
The Asian Medical Institute is committed in its pursuit of excellence to providing the best academic facilities and atmosphere to its students. Our mission is to train future leaders of medicine who set new standards in knowledge, caring and compassion. Its faculty of exceptionally well qualified and committed teachers provide combination of nurturing support and challenge to the students to reach their maximum potential. We shall continue to transform the contents, methodology of teaching and technological resources according to dictates of time. To serve the health care needs of world by educating health care practitioners to the highest international standards and stimulating innovation through research.
Student Life
In order to make students' life more interesting there are all the conditions in the institute to conduct cultural measure. For students of the institute there are all the conditions for leisure, namely sport halls, gym, swimming pool & etc. institute organize different festivals, tours, games and encourage students to take part in different study and sport competition, For students' habitation there are such conditions as hostel and separate comfortable apartments with all the conditions . in the building of the hostel there is the student canteen with a snack bar. Mess facility is present, in mess cooks are Pakistanis, Indians and Nepalese; security service protects the hostel.
There is a separate hostel for Indian students at Asian Medical Institute. The hostel atmosphere is calm, quiet and conducive for studies. The security and comfort of the students is always the prime objective of the college. Hostel is separate for boys and girls.
The hostel room is furnished with beds, side tables, chairs, one large sized study table, pillows, mattresses, quilts and blankets. Each room has a large window for ventilation. Every room has an automated heating device that runs 24×7 during the winter season to maintain optimum temperature in the hostel room. Each hostel floor has a set of toilets and bathrooms that have regular 24×7 cold and hot water supply. A laundry and press service operates in the hostel. Workers have been appointed to collect used clothes from the students, wash them and return them after ironing. This helps save precious time of the students which they can utilise for studies.
Additional workers have been appointed to maintain cleanliness and hygiene in the hostel rooms. Toilets and bathrooms are wiped and cleaned on daily basis. Bed sheets, quilts and pillow covers are changed twice every week. There is separate hostel for female students at Asian Medical Institute.
Foreign students are trained on the contract basis in concordance with the law of Kyrgyz republic "About the legal status of Foreigners." Foreign citizens of the Kyrgyz origin enjoy the equal rights as Kyrgyz citizens. All institute entrants enjoy the equal rights independently sex, racial & national belonging, social and property status, ideology, religion, place of residence and other circumstances.
Three spacious hostels with all services including boarding facility, for girls and boys, to accommodate students from 3 countries, are available adjacent to the college premises.
Asian Medical Institute's hostel has a canteen where Indian cooks work and is run by Indian representative. In the building of the hostel, there is a canteen where students have the opportunity to enjoy the traditional Indian cuisine. The Indian mess serves a variety of dishes such as chapatti, rice, dal, sweets, etc. The mess serves both vegetarian and non-veg dishes. Special preparations can be requested by the students to the mess administration to celebrate birthdays, festivals, parties, etc.
Separate facilities of kitchen are also available to the students inside the hostel building who wish to make food for him/ her self.
Security staff remains alert on duty for 24 hours. Transport has been provided for hostilities for their clinical work in affiliated hospital. The hostel atmosphere is clam, quite and conductive for studies. The security and comforts of the students always remains our prime objective. Two Generators of 200 KVA have been installed in the Hostels as a stand by arrangement in case the electricity breaks down.
Hostels are supervised by senior teaching faculty members.
The Asian Medical Institute is an MCI and WHO recognised medical college located in Kant, Kyrgyzstan, 20 km away from the capital city of Bishkek. The university came into existence in 2004 and currently has students from more than 10 countries including India, Russia, Nepal, Germany, Pakistan, Kazakhstan and Nigeria. There are more than 800 students currently enrolled at Asian Medical Institute for MBBS in Kyrgyzstan. The duration of the medical course in Asian Medical Institute is 6 years.
Kyrgyz Republic - Asia Switzerland of Central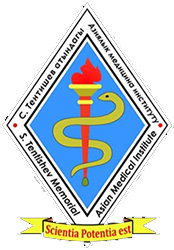 "It reminds me of our own Kashmir" Late Mr. Rajiv Gandhi when he visited Bishkek. The land of snow covered mountains, lakes, valleys and desert to suit all the aspirants.
Kyrgyz republic is located in the very heart of Central Asia on the Great Silk Road and has been praised by many poets and philosophers of the East. This area of the world is fast becoming a prime tourist destination as many people are now interested in understanding more about the history of the people living here. Kyrgyz republic has the population of 5 million people representing more than 80 ethnic communities living in peace and international concord. In general the Kyrgyz are warm, sensitive and friendly people. The features of the Kyrgyz culture are tolerance, hospitality, open mindedness and flexibility. It means that the people of Kyrgyz Republic face other cultures and nations easily. Kyrgyz republic is committed to its official foreign policy doctrine "East and West integration along the Great Silk Road" and favours the development and exchange of educational technologies as major priority of its national policy in the XXI century.
Kyrgyz Republic is a land of mountains, rivers and forests. So trekking, mountaineering, white-water rafting, pony trekking, mountain biking and even heli-skiing are common activities in this country. Issyk Kul is, by far, the most popular tourist attraction, also known as "The Jewel" of Central Asia. Issyk-Kul means "hot lake" in Kyrgyz and confirms its name by not freezing in winter. It is 1609 Metres above the sea level and has an area of 6206 sq. km. (179 km long and 60 km wide), making it the second largest alpine lake in the world after Lake Titicaca in South America.