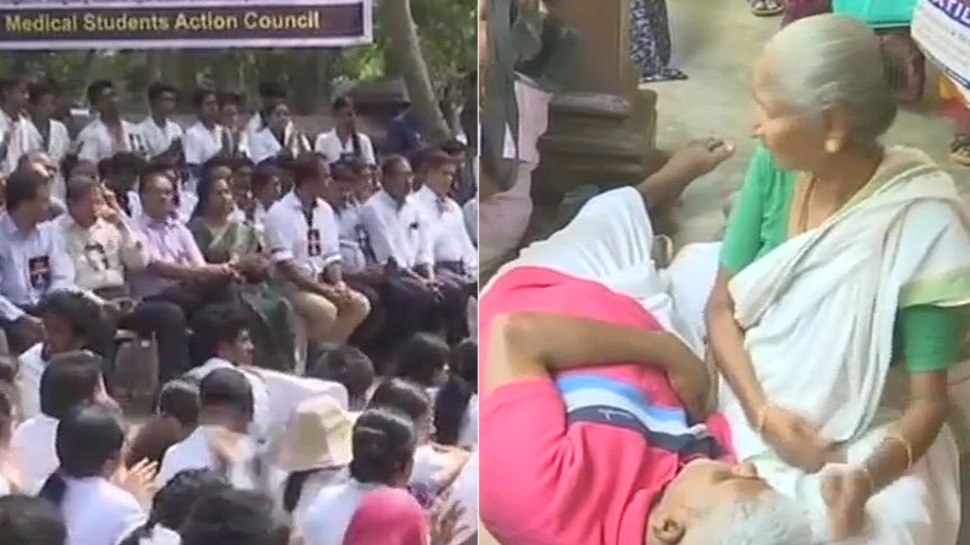 IMA on indefinite strike on National Medical Commission Bill
A National Medical Commission Bill has been sent to Parliament earlier by the Indian Medical Association (IMA), the largest body of private doctors in India. The Bill proposed following clause:
Practitioners of alternative medicines — Homoeopathy and Ayurveda — can be allowed to practice modern medicine only after the completion of a 'bridge course'.
The National Licentiate Examination (NLE) shall also be made compulsory for any MBBS doctor, including a foreign graduate, to make them eligible to practice medicine.
The Parliament set a Panel to hear the same. The panel turned down the said Bill and recommended that the bridge course not be made a mandatory provision. Also, as against the NLE proposal, it ruled out to integrate the NLE with the final year MBBS exam.
The above decision of the parliament was considered as deceptive by the IMA and as a rebellious decision to this called for a strike for an indefinite period.
According to various doctors the parliamentary decision is considered to be the negligence of government towards the Medical professionals and would deteriorate the standards of this most reputed profession round the globe.
Also, it is anticipated to be the government's attempt to boost Ayush, Homeopathy, Pharmacists and Dentists and other alternative medicine practitioners. It is also alleged that it will open the floodgates to allow back-door entry to cross-pathy, thereby promoting quackery legally.
So, in order to rebel, IMA National President, Ravi Wankhedkar decided to call for a nation-wide strike by all medical students and practitioners. And at the end of the scenario the real sufferer of this become the common public, who ailments and diseases remains untreated and unattended. Along-with them what impression would this decision make upon the students who want to pursue a medical profession and serve the nation?