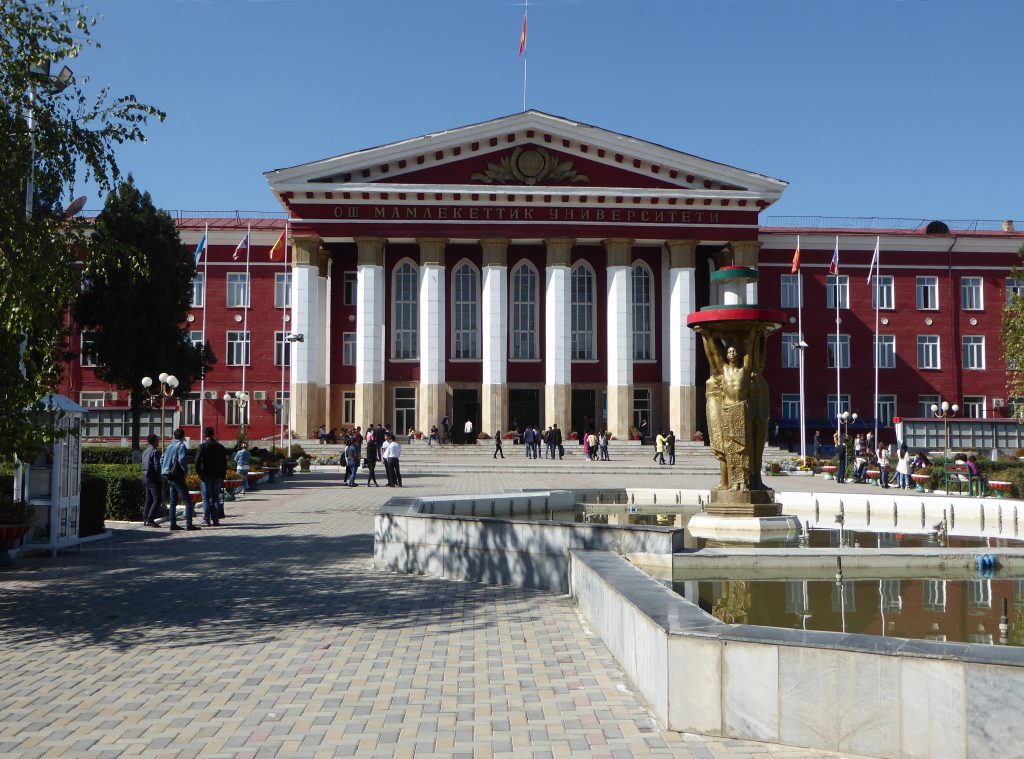 Now when Kyrgyzstan has become the most preferred location by international medical students to study MBBS. Students after completing MBBS degree from Kyrgyzstan become eligible to apply for any licensure exam in countries like US, UK, and other European countries, and also the MCI (Medical Council of India) screening test. Thus, a degree with MCI approval and affordable fee makes Kyrgyzstan an appealing option for medical aspirants throughout the globe.
REASONS TO STUDY MBBS IN KYRGYZSTAN:
MCI & WHO APPROVED:
Universities in Kyrgyzstan are recognized and approved by organizations like WHO, IMED, MCI, FAIMER and other. So, due to high recognition and approval by the universities, the degree is recognized all over the world which makes it easier for the students to get a place anywhere across the Globe.
AFFORDABLE FEE STRUCTURE:
If we talk about the fee structure that the universities in Kyrgyzstan offer, the total fees for MBBS Course range from 15-16 Lacs which are somehow lesser than fee structure of many other countries like Russia, China. So, Kyrgyzstan provides a high-value degree at a very affordable fee structure.
WELL EQUIPPED UNIVERSITY WITH LATEST TECHNOLOGY:
The universities are very well equipped with the latest technologies and methods to ensure the comfort and understanding of the students. With a beautiful and spacious infrastructure, there is the availability of the latest equipment and instruments.
ENGLISH LANGUAGE AS THE MEDIUM OF INSTRUCTION
The medium of instruction and communication offered is completely English which makes it easier especially to Indian students and others also. So, If you are choosing your Kyrgyzstan to study MBBS in Kyrgyzstan
COST OF LIVING IN KYRGYZSTAN
The cost of living in Kyrgyzstan is very low if we compare it with countries like Russia, China, Georgia, etc. Other expenses like Travel are also very low in comparison with these countries. So, if you are choosing Kyrgyzstan as your destination to study MBBS, you can maintain a high standard of living with less expense.
QUALITY OF EDUCATION
The faculties in universities of Kyrgyzstan are professional and experienced.
List of universities that offer MD (MBBS) for foreign students in English medium:
• Osh State University
• Kyrgyz State Medical Academy
• Jalal-Abad State University
• Kyrgyz Russian Slavic University
• Asian Medical Institute
• International School of Medicine
Kyrgyzstan provides quality education at affordable prices. In Kyrgyzstan, you can have a quality education with a good lifestyle at an affordable price and the MBBS admission in Kyrgyzstan is also an easy process. If you want to do MBBS in Abroad, Kyrgyzstan is one of the best. The cost of education is less when compared to the other countries i.e., there is no need to pay heavy donations. Kyrgyzstan is completely exceptional in MBBS direction.
Admission Advisor delivers quality education in terms of making choices that you will never regret. Our true guidance helps the students to take a right university.

Admission Advisor – MBBS Abroad Consultant