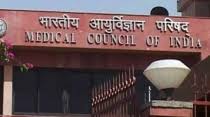 The Medical Council of India (MCI), the Supreme Medical Education Regulatory Authority, which is accused of earn money by threatening medical colleges to for reorganization and admission s, will be no longer in existence .
Yesterday (29.12.2017) a bill was introduced in the Lok Sabha to replace the MCI with a new body. The new law will promise transparency and will prevent corruption in medical education.
Due to many complaints against the MCI and its top officials, there was a clearance for the bill which was using the broad powers.
The bill will replace MCI with four autonomous boards, which have been entrusted with undergraduate and postgraduate education, assessment and accreditation of accredited institutions and registration of physicians under National Medical Commission.
In the commission, the government will be the designated with chairman and member, and the members of the board will be selected by a search committee under the cabinet secretary. The panel will have five elected and 12 ex-officio members
While private medical colleges will still have the power to determine the fees for the majority of seats, fees will be decided by NMC for 40% of seats, in which applicants will get some exemption from excessive fees.
A common entrance test and a licensed examination are proposed in the bill, which all medical graduates must clear to practice.  The exit exam will be considered as entrance exams for PG courses. With the NEET for the MBBS curriculum and exit exam, the superfluity of the exam will end.
In the review of the health sector in March 2016, Prime Minister Narendra Modi called for the removal of the MCI.
For the purpose of improving the medical education sector for corruption and immoral practices, the bill was drafted by a four-member committee, which is headed by Vice Chairman- Niti Aayog.