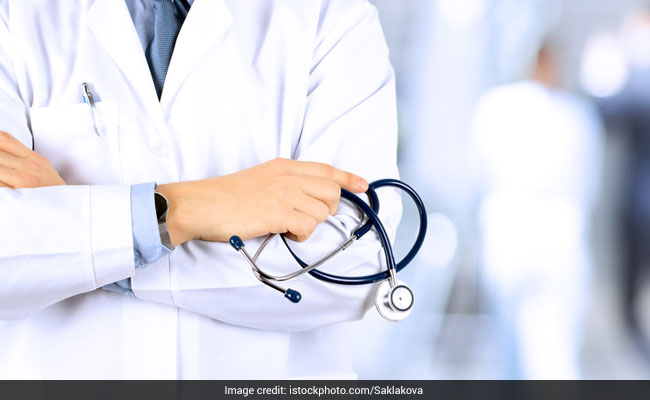 CHENNAI: Time is running out for several thousand medical aspirants vying for the some 3,000 MBBS seats across Tamil Nadu. After a court order on Monday struck down 85 per cent reservation for Tamil Nadu state education board students in medical colleges in the state, the state government has been sitting on a proposal to challenge it in the Supreme Court. As a result, with counselling already on for those who've cleared the National Eligibility and Entrance Test (NEET) elsewhere, students from the state are caught in an inconvenient spot.
Despite scoring a high 95 percent in Class 12, many students under the Tamil Nadu state board like Alarmel Valli will not make it to their dream MBBS course in the state. Even high scorers could not crack the mandatory NEET like their counterparts who studied under the Central Board of Secondary Education (CBSE). The Tamil Nadu government had reserved 85 per cent of the seats to help state board students, but the Madras High Court has struck it down.
"CBSE and State board syllabi are far different. How can there be a uniform exam? And we had just one month time to prepare. The government kept telling us we will be exempted from NEET," Alarmel Valli said.
Not far away from Alarmel Valli, it's a nightmare for CBSE student Joseph Thomas Padam as well. He slogged for a year taking a break and cracked the entrance exam after joining a coaching centre in Kerala. Still there's uncertainty over admission as Tamil Nadu seeks exemption from NEET. There's no sign of counselling. Time is also running out for all-India seats. Joseph Thomas said, "CBSE students are discriminated (against). Even after qualifying by merit we are stranded. This is because we are a minority. We need justice."
Her mother T Anita added, "Doctors deal with lives. Shouldn't merit be the criterion?"
The Tamil Nadu government abolished entrance exams a decade ago. It offered medical seats on the basis of Class 12 marks. This was done to help topper students from rural backgrounds who couldn't afford fees for coaching centres to become doctors.
The state says it is considering challenging the Madras High Court order in the Supreme Court besides adopting an ordinance with the approval of the central government. Finance Minister D Jayakumar said, "We don't want NEET. We are doing our best."
The court was also critical of the quality of school education in Tamil Nadu. While the anxiety continues for medical aspirants, many ask why successive state governments failed to improve quality of school education as cited by court.