With the recent announcement of the Atlantic University School of Medicine's (AUSM) move to Antigua after seven years of operating here, the issue of accreditation of local medical education institutions has taken centre focus.
Education Minister Dr. Gale Rigobert has confirmed that AUSM was not accredited and has been, along with other medical schools on island, under pressure from government, regional and international certification bodies to gain their required qualification.
According to Dr. Rigobert, the Spartans University is the only accredited institution.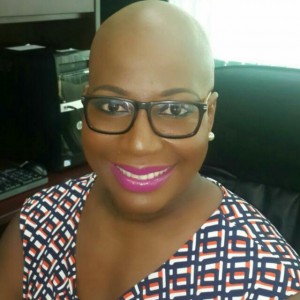 In April this year, medical students were informed through letter that if they graduated from a non-accredited school they would not receive Caribbean Accreditation Authority for Education in Medicine and other Health Professions (CAAM-HP) certification, and hence will not be eligible for the Educational Commission for Foreign Medical Graduates (ECFMG) qualification either.
This means that the students will not be able to complete other core medical examinations and therefore not be able to become United States or Canadian doctors.
Since the circulation of the April letter, there has been mounting pressure on local institutions to get accredited.
Some Caribbean and St. Lucian schools have survived without accreditation for years as there had been provisions to allow graduates from non-accredited schools to sit a qualifying exam in order to ensure certain standards were met. But according to the education minister, such alternate routes which are "outside of established protocols" have been closing in.
"Late last year, that entity in the US asked of the Ministry of Education here in St. Lucia, which of its schools are accredited and whether it is [that] the graduates of the medical schools are eligible to be licensed in Saint Lucia. According to the existing protocols, which have preceded me incidentally, for a graduate of a medical school here in St. Lucia to be licensed to practice in St. Lucia, that student has to graduate from a medical tertiary institution that is accredited," she explained.
"The answer to the simple question, 'which schools are accredited?'… Yes to Spartans, no to the others," she said.
Dr. Rigobert further commented on St. Lucia's accreditation standing as compared to the region.
"… Further, it has been brought to my attention that we are being asked to adopt the protocols of other countries in the region and I've been reliably advised that in effect, St. Lucia is well ahead of the curve and that the jurisdictions to which others are referring are way behind and in fact are aspiring to reach where St. Lucia is," she said.
The minister further noted that government has been working to find the best permanent solution to the issue.
"We have been very careful what we do and what we say with respect to the medical schools in particular because we recognise the importance of what they do here. We recognise that peoples' dreams are contingent on what we say and what happens thereafter," she said.
"We also recognise too that there are various spinoff sectors that benefit from the presence of those medical schools on island. We have therefore worked overtime to ensure that we find a comprehensive and legal fix to this problem, resisting the temptation to paste a plaster unto it and for the problem to re-emerge next five or 10 years," she stated.
Schools which have been taking steps to ready themselves for accreditation will get a chance to gain this certification, as a CAAM-HP site visit is expected to come through in that regard.
AUSM will commence classes from September 7, 2017 in Antigua. The school has a student population of 120 and is expecting a larger enrollment for its January semester.
As it stands, only graduates of Spartan University are licensed to practice in St. Lucia.