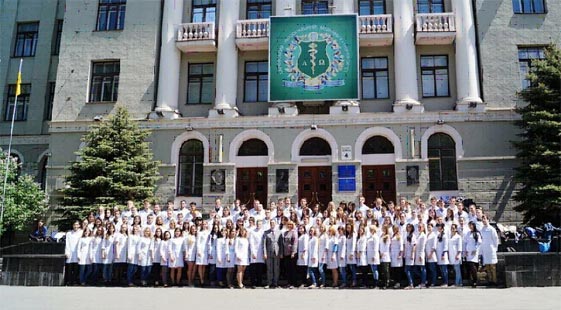 Courses offered: MD (equivalent to MBBS in India) Dentistry, Pharmacy, Nursing.
Options: English medium, Russian medium, Preparatory course, Accreditation by MCI, Low fees, 24/7 medical aid, Accommodation guaranteed, Indian Food, WI-FI, video monitoring in hostel.
Ukraine medical universities are a perfect blend of medical education with perfect future.
MBBS in Ukraine is the best option for those who want to make career in medicine.
Education for Foreign Students: Ukraine has the Europe's largest international student population.
Student Life in Ukraine: Ukraine is a place where studying goes beyond the classrooms. Ukraine gives you chance to enjoy intercultural life and learn from the best of the best and prosper as a globally demanded professional.
Student life in Ukraine does not differ a lot from that in other European countries. Universities provide students with books and relevant studying materials. Libraries with computer rooms are also available. Student life in Ukraine is noticeably cheaper than life in other European countries.
Student Life, that's the living and learning that, takes place outside of the classroom and it's a big part of your college experience. It includes where you live, how you make connections, and that hard-to-define essence, or culture that separates Ukraine from other countries. Ukraine has its own ambience.
Ukraine has always been open to foreign students. There is large number of institutes of Higher Education in Ukraine and over 30,000 international students are enrolled in various institutes from over 100 countries from Asia, Europe, America and Africa.
The international student community in Ukraine comprises men and women from all over the world.
Currency: Hryvnya (UAH) in the denominations of 200, 100, 50, 10, 5, 2, and Coins are denominated in 50, 25, 10, 5. Foreign currency is readily changed & available through banks & International ATM Debit cards.
Study MD (MBBS) in Ukraine – The duration of this course is 6 years and the degree awarded is Doctor of Medicine that is M.D. which is equivalent to the MBBS degree offered in India. During these six years of study, students get to learn various fundamental disciplines as well as specialized medical subjects. International students are divided into small batches and learn along with locals so as to ensure a healthy atmosphere.
In India expenses for MBBS is sky high that may range from Rs. 50 lakhs to 1.5 crore in most of the private medical colleges.
In Ukraine we have top ranked, MCI listed & leading Medical universities teaching MBBS offer better options for Indian students to pursue MBBS in Ukraine that can be compared not only in India but around the globe as BEST.
With the best infrastructure like laboratories, hospitals & good patient inflow that gives our students high-quality medical education and these MBBS doctors from Ukraine can compete with any doctor anywhere & reach the heights as leading doctors from Ukraine.
For last decade demand for Admission to MBBS in Ukraine has been increasing & thousands of international students apply & seek MBBS admission in Ukraine. MBBS Admission in Ukraine is gaining popularity among good quality students from every class of families, even from those who can afford to pay huge amounts in India and also those who can not.
Aspirants from all types of families in India, from poor to rich prefer to Study MBBS in Ukraine. In fact MBBS in Ukraine is sought by aspirants from neighboring European Union countries as well around the globe especially Indian medical aspirants.
Low tuition fees & affordable living costs, latest technology, prominent faculty members and easy process of admission to MBBS admission in Ukraine are some of the prime reasons for Indian students joining MBBS in Ukraine.
You must be simply NEET qualified in India; you can get direct Admission to MBBS in Ukraine Europe; no need not sit for any entrance test for getting into an MBBS course in Ukraine.
A low tuition fee does not mean the quality of education & infrastructure is low; the reason behind the low fee is simply as Higher Medical education is managed & governed by the laws of Ukraine and is actually subsidized in cost.
Does not waste time but, decide for MBBS Admission in Ukraine, for your bright future ahead and be informed that you will have English as a medium of instruction in MBBS in Ukraine.
Duration of Studying MBBS in Ukraine
The total duration of MBBS course in Ukraine is five years and eight months.
Eligibility for MBBS Studying in Ukraine-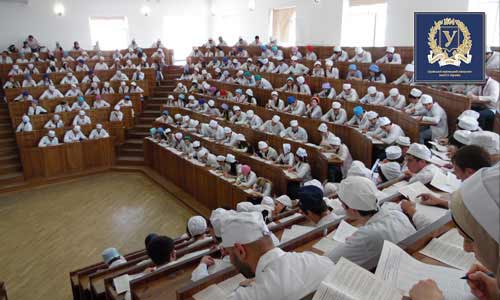 A student is eligible for Admission to MBBS in Ukraine if:
He/she MUST have qualified NEET.
The candidate is above 17 years and below 25 years old as on or before 31st December of the admission year.
He/she has passed Class 12th in Science, with PCB and English subjects from a board recognized by the authorities in India.
The candidate has secured at least 50% (40% for reserved category) in 10+2 intermediate.
Only regular students are eligible.
Students of open school are not eligible.
Intake for MD (MBBS) in Ukraine
The admission process for MBBS in Ukraine starts from April – May & the session starts in September every year.
Medium of Teaching for MBBS in Ukraine
English is the medium of instruction in Ukraine which makes it much easier for international students to adapt to the environment.
Check List for Documents student needs to carry on arrival in Ukraine for MBBS Studies -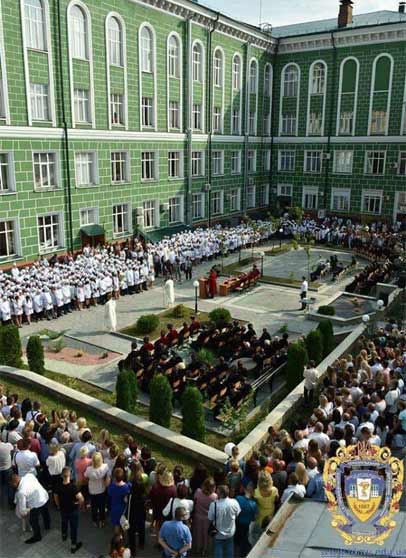 Passport
NEET RESULT
10th Marks Sheet
10th Board Certificate
12th Marks Sheet
12th Board Certificate
Admission Letter
Invitation Letter
Photo- 15 (4.5 X4cms white back ground 75% face)
Birth certificate issued by Govt. authority
Affidavit by parents incase Student is Minor
Affidavit for financial support by parents
HIV Test Report
Medical fitness certificate
Bank Statement of parents or student
Visa
Government of Ukraine keeps working on improving the quality of Medical education in Ukraine.
These institutions, colleges or universities teaching MBBS are governed by the laws of higher education imposed by the Government of Ukraine from time to time.
The rules & regulations are changed from time to time in such a way to keep up the standard of instruction. The students who study MBBS in Ukraine & complete the degrees in Ukraine can work in any part of the world after completing their Medical education from Ukraine.
No capitation fee or donation is required to be paid for MBBS Admission in Ukraine.
Practical training is most important for becoming a good doctor & most of the Leading Medical Universities are giving more emphasis on practical training. Ministry of Education and Science of Ukraine deals with all the MBBS colleges of Ukraine and emphasis.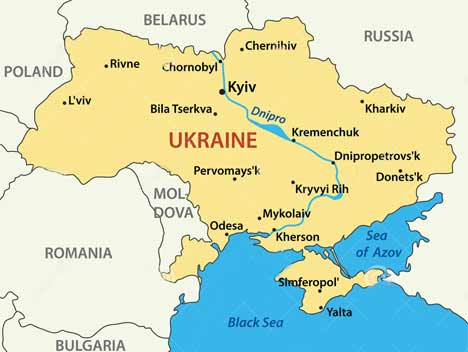 MBBS Studies in Ukraine most economic that suits the pockets of lower middle class parents as well. Ukraine provides doctor of Medicine degree equivalent to MBBS in India at very affordable cost.
The process of Europe unification has been accompanied by the establishment of a common education and research framework as well as development of uniform criteria and standards in this field within the whole continent. This process is called the Bologna Process.
The Bologna Process started on 19 June 1999 in Bologna (Italy). 40 countries are participating Bologna Process.
Ukraine joined the Bologna Process in 2005.
Universities in Ukraine are teaching under "Bologna Process – European Credit Transfer Scheme or ECTS" that means the course is compatible in all countries of Europe including UK and Germany.
The Ukrainian method of teaching is at par with that of the rest of the world and thus students find acceptance in fields of work as well as places of higher education elsewhere.
All of the medical universities teaching MBBS in Ukraine are recognized or listed or are the Members of the following International organizations
Ministry of Education, Ukraine
World Health organization (WHO)
Medical Council of India(MCI)
United Nations Organization(UNO)
International Association of Universities(IAU)
European universities Association (EUA)
European Association of International Education (EAIE)
World Federation of Medical Education (WFME)
Association of Medical Education of Europe (AMEE)
International Education Society (IES, London)
European Credit Transfer System (ECTS)
ECFMG (Educational Commission for Foreign Medical Graduates)
FAIMER (The Foundation for Advancement of International Medical Education & Research) etc.
The students with medical degrees from Ukraine are permitted to apply for International Licensing exams like USMLE (USA), PLAB (UK), Indian Screening Test as well as in other countries. Graduates can apply for license to work in any country around the globe.
For confirmed Admission to MBBS in Ukraine, the student must satisfy the above mentioned criteria:
He/she MUST have qualified NEET.
The candidate is above 17 years and below 25 years old as on or before 31st December of the admission year.
He/she has passed Class 12th in Science, with PCB and English subjects from a board recognized by the authorities in India.
The candidate has secured at least 50% (40% for reserved category) in 10+2 intermediate.
Only regular students are eligible.
Students of open school are not eligible.
About Ukraine, Europe
Ukraine is Located in Eastern part of Europe & is the largest country within the continent. Ukraine became independent in 1991 with the fall of the Soviet Union.
Ukraine is the second largest country in Europe, with an area of 603,700 square kilometers; a coastline of 2,782 kilometers and a population of more than 50 million.
Kiev is the largest city & the capital of Ukraine is surrounded by Belarus, Russia, Slovakia, Hungary, Romania, Moldova and Poland.
Climatic Conditions in Ukraine
Ukraine has continental climate temperate in the mainland & Mediterranean climate along the coastal belt. Winters vary from cool along the Black sea to cold farther inland.
Why Study MBBS in Ukraine, Europe through Admission Advisor?
There are lot of reasons that make us the most reliable consultants in India for sending students to study MBBS in Ukraine.
We take pride in serving Indian students for more than 19 years in India as well as abroad.
We offer honest & true information to all those approach us for MBBS Admissions in Ukraine.
We give best support & guidance to every student at every stage during studies for MBBS in Ukraine.
We are available 24x7 through direct calls, WhatsApp or emails.
Lowest service charges & consultancy fee.
We give all complete documentation support.
Transparent practices – we give complete & proper information, nothing is hidden from the students or his / her family.
We give all support & guidance to students from the date of submission of application to reaching the university to completion of degree.
We guide & support our students for everything from E-BOOKS, Admission Letter, Invitation letter, Medical Clearance, All Pre Departure Procedures, Admission Application Processing & Preparation, Preparation of Documents for all purposes of admission, Registration, Airport Pickup, Health Checkup, Residence Permit, Police Registration, Study visa, Visa Extension up to 06 years, Immigration Clearance, Allotment of hostel room & study group / batch, Translation of documents in foreign language
We guide our students the way we will support & guide our own kids & family members.
We are here for complete solutions for aspiring candidates seeking MBBS Admission in Leading Medical Universities in Ukraine, Europe kindly feel free to contact us for whatever true information you want to know & clear any doubts about studying MBBS abroad.
Session 2019- 2020
Updated as on 18th May, 2019
6 Years MD (equivalent to MBBS in India) Course
Tuition Fee
Hostel
Total for Per Year
Total for Complete Course
US $
US $
US $
Rs.
US $
Rs.
Kharkiv National Medical University, Kharkiv
4800
800
5600
364000
33600
2184000
V N Karazin Kharkiv National University, Kharkiv
4500
800
5300
344500
31800
2067000
O. O. Bogomolets Kiev National Medical University, Kiev
4500
1200
5700
370500
34200
2223000
Danylo Halytsky Lviv National Medical University, Lviv
4900
800
5700
370500
34200
2223000
Uzhhorod National University, Ukraine
3800
850
4650
302250
27900
1813500
Kiev Medical University, Kiev Campus & Kharkiv Campus
3500
1000
4500
292500
27000
1755000
Taras Shevcheko National University, Kiev
4500
1500
6000
390000
36000
2340000
Vinnitsa National Medical University, Vinnitsa
5000
500
5500
357500
33000
2145000
Ternopil National Medical University, Ternopil
3800
650
4450
289250
29700
1930500
Ivano-Frankivsk National Medical University, Ivano-Frankivsk
4000
280
4280
278200
25680
1669200
Petro Mohyla Black Sea National University, Kiev
3700
750
4450
289250
26700
1735500
Kharkiv International Medical University, Kharkiv
4000
800
4800
312000
28800
1872000
Calculations done at 1$ = Rs 65